PUBLIC ANNOUNCEMENT: NATIONAL SCHOOL LUNCH & BREAKFAST PROGRAM

Children need healthy meals to learn. The Monty Tech cafeteria staff takes great pride in the healthy meals served to our students each and every day; breakfast costs $.1.50 and lunch costs $3.00. Many of our students qualify for free meals or for reduced price meals. Reduced price is $0.25 for breakfast and $0.40 for lunch.

To see if your student might qualify for free or reduced meals, please CLICK HERE to apply.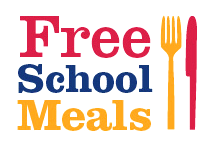 WHO QUALIFIES FOR FREE OR REDUCED PRICE MEALS?

All children in households receiving benefits from MA SNAP or MA TANF are eligible for free meals

Foster children that are under the legal responsibility of a foster care agency or court are eligible for free meals

Children participating in their school's Head Start program are eligible for free meals

Children who meet the definition of homeless, runaway, or migrant are eligible for free meals

Children may receive free or reduced price meals if your household's income is within the limits on the Federal Income Eligibility Guidelines.
FEDERAL ELIGIBILITY INCOME CHART For School Year 2018-2019

Household size

Yearly

Monthly

Weekly

1

$22,459

$1,872

$432

2

$30,451

$2,538

$586

3

$38,443

$3,204

$740

4

$46,435

$3,870

$893

5

$54,427

$4,536

$1,047

6

$62,419

$5,202

$1,201

7

$70,411

$5,868

$1,355

8

$78,403

$6,534

$1,508

Each additional person:

$+7,992

$+666

$+154