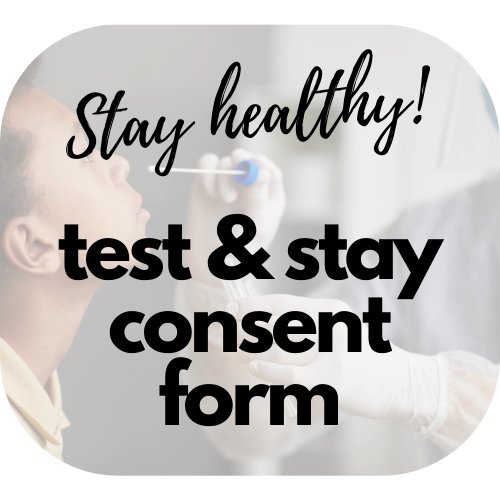 Test and Stay Program Consent Form

As an essential reminder, if a student or staff member is vaccinated, then that person is not required to quarantine when they are identified as a close contact and, instead, can remain in the building while wearing a mask.

Further, Monty Tech is a participant in the DESE Test and Stay program. The implementation of this program would allow even unvaccinated individuals who have been identified as close contacts in the school building to remain in the building as long as they take a daily BinaxNow test for seven days and remain negative and asymptomatic throughout testing.

Participation in the Test and Stay program must have parent consent.