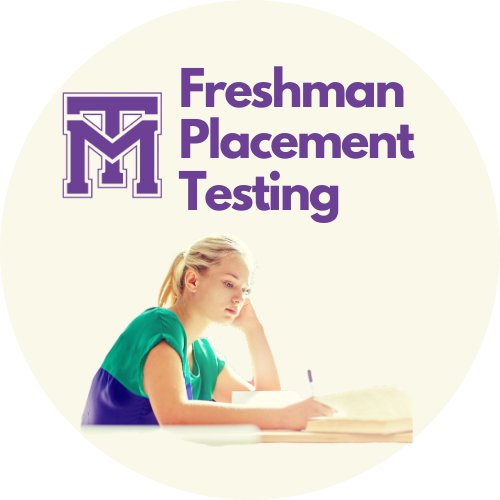 Congratulations on your acceptance to Monty Tech!

Upon being accepted, each incoming freshman is required to take a placement test. This test has nothing to do with admissions and has no effect on admissions decisions. We recognize that incoming students have had diverse learning experiences prior to coming to Monty Tech, and these tests allow us to measure each student's academic preparedness based on specific standards and, in turn, determine each student's academic placement for English, math, science, and social studies classes.

This year, due to the challenges of the COVID-19 health crisis, we have developed an online placement test for all incoming freshmen students. Each student is required to take 2 placement tests (English and math) in order to help determine placement. It is critical that students take these tests independently, and without assistance, helping us to provide a clear picture of their current skill levels. As such, we will ask students to follow academic integrity guidelines.

Please see the links to the right. There you will find links to each online exams, as well as a video explaining the placement test process.

The testing window will start on Saturday, August 1st (at 8:00am) and will end on Monday, August 3rd (at 4pm). Each test is timed – 90 minutes for English and 90 minutes for math. It is quite possible that you will finish much earlier - so don't be alarmed if you do! Alternatively, if you do not finish the exam in the allotted time, please do not worry. We will still have enough information to proceed with your course placement.

Students may take these exams separately. For example, you could choose to take math on Saturday and English on Sunday. All students must complete both placements test by Monday, August 3rd (at 4pm).

Please refer to the letter you were mailed for login credentials, to sign in to the test. Please read the directions thoroughly, and complete this test on your own. If you do not have a computer/Chromebook to take the exam, please contact Christina Favreau, Director of Academic Programs as soon as possible at: favreau-christina@montytech.net.

Welcome to the Monty Tech community!